Join us for Scent Work!
An exciting, fun activity for every dog and dog owner -- from the dog sport enthusiast to the pet ow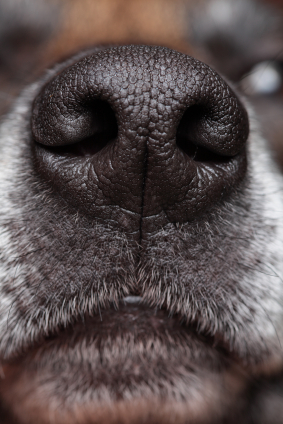 ner.
Dogs have an amazing sense of smell and a natural desire to use it - sniffing, hunting, exploring, learning. Scent Work develops your dog's instinctive behavior, focusing on your dog's natural abilities, and teaching you how to encourage and nurture them. No special equipment is required. Practice anytime, anywhere -- inside and out. Your dog will love it... and so will you!
Scent Work provides a healthy, fun outlet for your dog's natural instincts, providing both mental and physical exercise no matter what the weather is outside Our scent work classes increase confidence in the shy dog, increase the teamwork you and your dog have together, and provide a healthy outlet for your dog's natural instincts.
Class length: 6 weeks, 1 hour a week
Class fee: $150. Includes all scenting supplies
Prerequisites: There are no training prerequisites, but please let us know if your dog has reactivity issues.
What to bring: Plain collar and leash. Loads of treats.

Class size is limited. Sign up early to reserve your place!