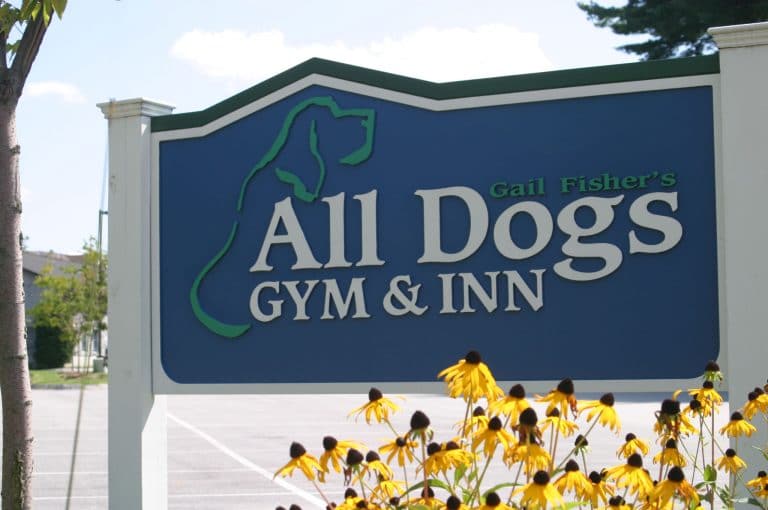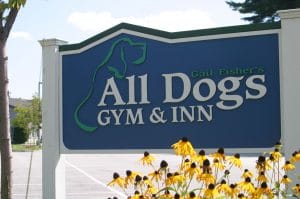 All Dogs Gym & Inn® was founded in 1993 by Gail Fisher, award winning author, lecturer, dog trainer, behaviorist and obedience instructor with decades of experience in the profession.
Owners and professionals alike are drawn to the Gym's mission of promoting dog friendly training and care methodologies.
Conveniently located in Manchester, New Hampshire near the Manchester-Boston Regional Airport.
Our Mission
All Dogs Gym's mission is to enrich and enhance the lives of dogs and their owners to achieve the highest levels of lifelong, mutual enjoyment.
Our Staff
Meet our tireless and dedicated staff who are here to serve your dog's needs!
Daycare Staff
Our terrific Daycare staff is a unique group of dedicated people whose primary purpose is ensuring their Daycare buddies have a good time in a safe and healthy environment. 
Inn Staff
Our outstanding Inn staff treat the pets in their care as if they were their own. 
Our Trainers & Class Instructors
Our dog trainers and class instructors are unparalleled in their expertise, attitude and caring about the dogs they train using only the gentlest, kindest dog training methods.
Grooming Staff
Our groomers' motto is "gentle hands for cold noses".  Our groomers strive to make grooming a positive experience – whether it be nail clipping, a puppy's first bath, or an elderly dog's semi-annual clipping.
Our Reception & Administrative Staff
Our office staff focuses on making things run smoothly at All Dogs Gym & Inn. Responsive to our customers, they are always available to help a dog owner with a problem, help select the right program for their dog, and sometimes just offer the caring support dog owners need in difficult times.
Explore a Career with All Dogs Gym & Inn
Looking to make a career out of your passion?  Fill out this online form and submit it.  We will contact you for an appointment if your qualifications fit the bill. Please no phone calls.