We are all about puppies at All Dogs Gym.  From starting off right on your first day together, to rearing pointers, training, socialization, and so much more. 
Spend some time going through what we offer, and we know you'll agree that All Dogs Gym is the best place for your puppy … and you!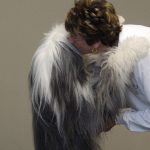 GAIL'S BLOG  
Click on the Puppy Section in the side menu, or search for articles on a wide variety of puppy topics.  And we're adding new ones all the time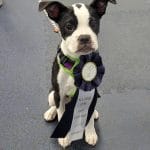 PUPPY ESSENTIALS CLASS
Group training that provides a terrific head start for your puppy's manners and responsiveness to you.