We are jumping for joy!
    And you will be, too!
 Starting early in May, we will be under construction as we update two important areas of All Dogs Gym & Inn.
We remain open for business, but may have limited availability. We appreciate your patience, and know you'll be as thrilled as we are with the results!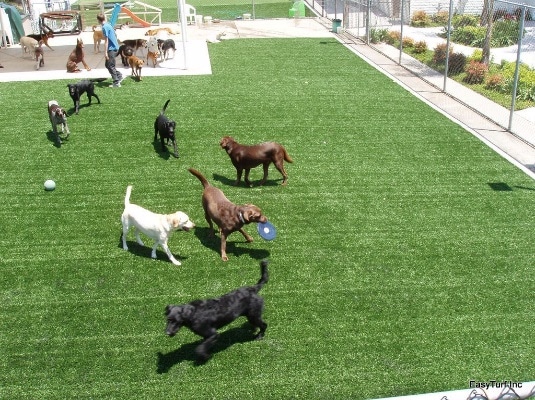 DAYCARE YARDS
No more beach sand! No more muddy days!
Turf: We are removing the sand and replacing it with state-of-the-art turf
Artificial grass keeps the dirt and mud off the dogs no matter what the weather is.
No more sandy paws in your car.
Synlawn synthetic grass is the safest, cleanest, and 'greenest' turf available.
Sanitized®, anti-static, and heat reflective properties allow dogs to run, play and roll around
No black rubber black crumb.
Envirofill artificial turf infill is a non-toxic, antimicrobial, eco-friendly, impact absorbing, and completely reusable synthetic turf infill material made up of naturally occurring silica sand from the USA. In other words, it is safe, clean, high-performance infill to control bacteria and odor.
A healthy environment free of pests such as fleas and ticks, helping prevent the spread of disease.
We are adding additional yards to allow for more well-matched pay groups.
This should enable us to take more dogs—no need to wait weeks to get into our daycare!
DURING YARD CONSTRUCTION
It is estimated to take six to eight weeks to complete the construction on our play yards. Our Daycare will remain open, but we will have to limit numbers to create play groups of "like-minded" play styles. Once the upgrade is completed, we will have several new yards, and will be able to take new dogs once again, and offer new, exciting activities and services. We can't wait!!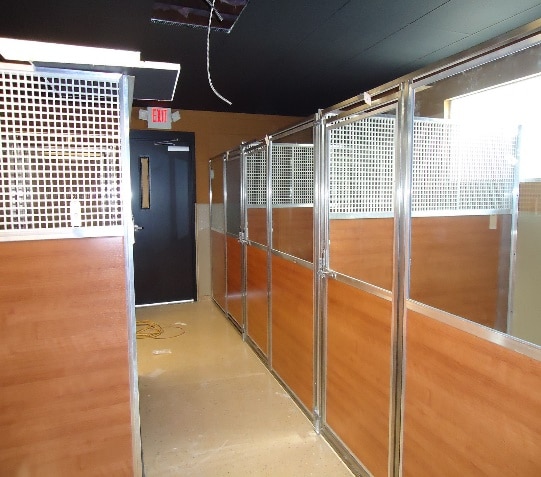 DELUXE ROOMS & SUITES at the INN
Our Boarding Inn is made up of two "wings." About four years go, we updated one of the wings, which happily resulted in a more relaxing, quieter environment.
This year, we're tackling the other wing, where which includes our Deluxe Rooms and Luxury Suites. This photo represents the finish we've chosen—a beautiful, warm wood look.
We're also adding a fifth luxury suite and remodeling the four we have now.
Some things wont change. We still have:
Radiant floor heating
Air conditioning
Some rooms with outdoor patios
Raised beds
And the individual love, care and attention we're well-known for.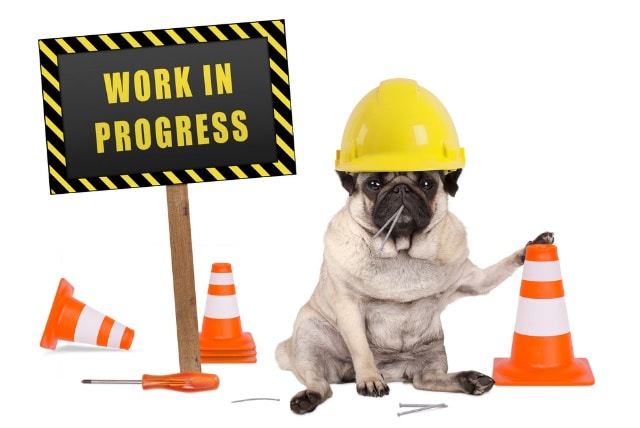 DURING CONSTRUCTION
We will have only half the availability for overnight guests, and our larger rooms won't be available.
We hope the interior construction can be done in three or four weeks, so hopefully we'll be back to full occupancy quickly.
If you have any questions about our remodeling, schedule, availability or anything else, please give us a call or write to info@alldogsgym.com.
We will be regularly updating progress and photos on our Facebook page "Gail Fisher's All Dogs Gym." Please like us and check back regularly.