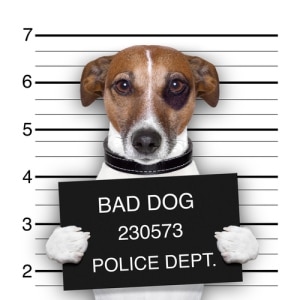 To help eliminate problem behavior, we offer several dog training programs depending on the severity of your dog's behavior.
Unruly Dog Behavior
Some common undesirable behaviors can be addressed through class attendance, private lessons or a Train & Stay program. These include behaviors such as:
Jumping on people
Running away
Pulling on leash
General unruliness
"Stubborness"
And the like
To address these behaviors in a group class click here
For More Complex Dog Behavior Problems
More troublesome or complicated issues cannot be dealt with in a group class environment. These include behaviors such as:
Destructive chewing
Chronic house training issues
Digging
Leash reactivity
Aggressive acts toward people and/or dogs
Dog fights
Or anything else you find objectionable
For issues such a these, we recommend starting with a Behavior Consultation. Prior to the consultation, it is recommended to have a veterinary examination. You will also need to fill out our Behavior Intake Form, which we will go over together when we meet.
What Happens in a Dog Behavior Consultation
We'll explore the issues you are having with your dog.
You and the trainer will collaborate on a plan to eliminate, manage and/or modify your dog's undesirable behavior.
We may do some preliminary training with your dog, and show you some techniques to use at home.
We'll discuss things you might do immediately to alleviate and manage your dog's undesirable behavior.
Finally, we'll discuss your options for implementing the behavior modification plan that will work best for you and your dog.
Our Behavior Intake Form
Before requesting a consultation, we will need to learn more about your issues. Please fill out the Behavior Quesionairre prior to making an appointment.
Train & Stay Programs for Problem Dog Behavior
We offer Train & Stay for more serious behavior issues such as reactivity and aggression. For more information visit our Train & Stay page.