To request and book appointments, reservations, enroll in classes, see our pricing, and more, we use an on-line account system called Gingr. Here are some simple steps to help you get started.  Please know, we do not share any of your information. Your profile is for our use alone to best serve you and your pet(s).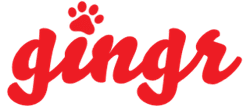 Create your Profile
Log On:  
Create your owner profile

After you've created you profile as your dog's owner, next

Create your dog's profile.

Be sure to fill out all required fields including "Veterinarian", "Bite History" and "Allergies."
Enter N/A if not applicable

Sign Agreements

We recommend signing all the agreements, even if you don't plan to use that service immediately
Making Reservations & Appointments
There are two ways to request reservations or appointments
Note: The first step simply requests the appointment/reservation
We must review and accept your request before it is confirmed.
From My Account home page:
Or from the My Reservations Drop-Down menu:
The next step
Click the button for the service you are requesting.
Note: This step is requesting the service, not confirming
Requests must be reviewed by staff to ensure availability
You'll receive an email confirming acceptance of your request or offering other options.