Because are well-known for working with and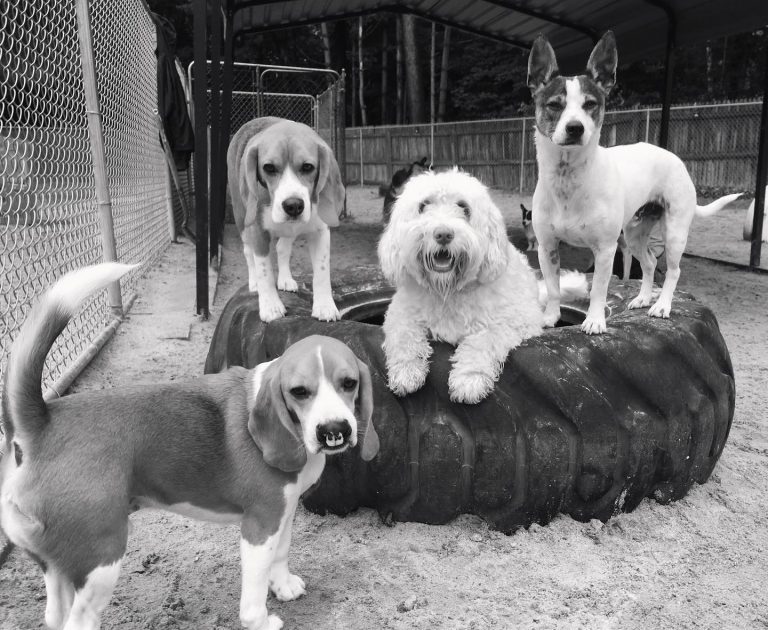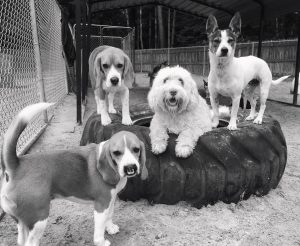 rehabilitating dogs that have had issues with other dogs, we often hear from owners whose dogs have been kicked out of another daycare.  Often they are shocked by the reason they were given, and ask us to try their dog in our daycare.  We want all dogs to enjoy playing with their own species if they are able to do so appropriately and safely, so we created our Daycare Rehab program.
Here's the program:
The dog is enrolled in Day Boarding—a private room with individual walking and attention.
Our Daycare Manager and staff work with the dog, introducing a "safe" dog to assess the dog's behavior.
If appropriate, additional dogs may create a small play group.
The Daycare Manager will let the owner know how the dog's interaction went, and provide our thoughts for moving forward which may include:

Acceptance into our daycare
If we believe it will be helpful, additional Rehab days to help a dog unlearn undesirable behavior in a group setting. The goal will be to acclimate and habituate the dog to additional dogs, in the hope of normal, healthy participation in the future.
If we do not believe that interactive daycare is best for a dog, we will offer recommendations for training, attention, play and exercise.
The cost for this program is $95.00