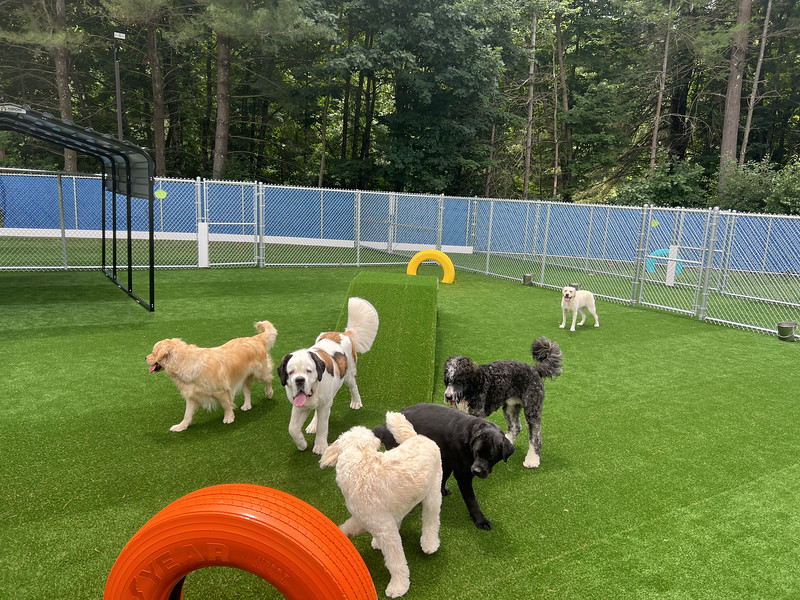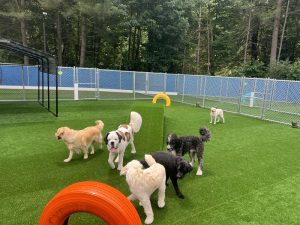 A dog arriving for All Dogs Gym Daycare usually pulls his owner through the door, ready for a day of play, rest and fun.  Here are some of the features of our daycare: 
Provides the opportunity for dogs to express their natural behaviors
Offers a great outlet for a dog's energy
Interactive play with well-matched friends
Rest in climate controlled comfort
Large beach-sand play yards, disinfected daily
Summertime pools and spray hoses
Lunch or a snack
Watched by our well-educated, caring staff at all times
Clear communication with owners about how your dog is doing – candid and honest.
For us to evaluate whether or not your dog is a good fit for our daycare program,
log into our Gingr app
and fill out the "Daycare Intake Form" section of your dog's profile.