More than just a good time, Agility is great exercise for both you and your dog. Agility presents an obstacle course for your dog to run through tunnels, leap over jumps, ride a seesaw, climb over an A-frame and more.  Here are just a few advantages of agility training.
A tremendous confidence builder for a shy or timid dog
An energy outlet for the highly active dog
Reinforces and broadens your dog's responsiveness
It's entertaining and enjoyable for both the dog and the handler. It's fun!
Agility Class Descriptions
Agility Groundwork – Core Class
Laying the foundation for your agility partnership. 
Agility Equipment & Sequencing
From the introduction of equipment in a safe, positive and motivational manner to running courses.  Prerequisite: Agility Groundwork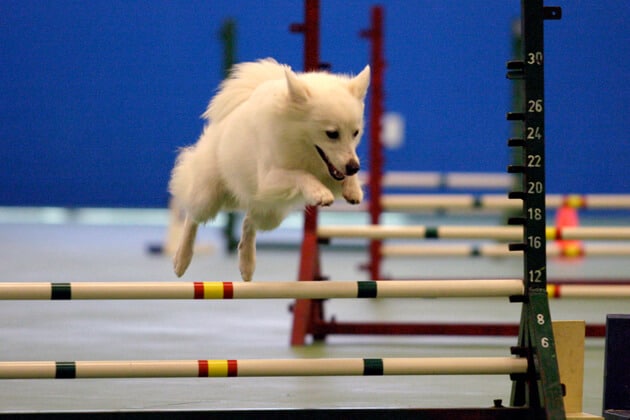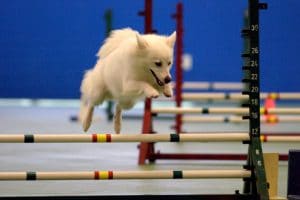 Agility Skills & Handling Cues
Creating a solid foundation of clear communication & handling skills.  Games, positive, training and most importantly FUN!  Prerequisite: Equipment and Sequencing
Agility – Intermediate/Advanced Drop In classes
Our intermediate/advanced classes are on-going.  For those who just love agility, love the camaraderie of class, and enjoy a night out, this course is a wonderful way to have some fun and strengthen rapport and communication with your dog.  For the competition-bound, this course is an excellent practice forum.