Improving your dog's behavior ... without really trying.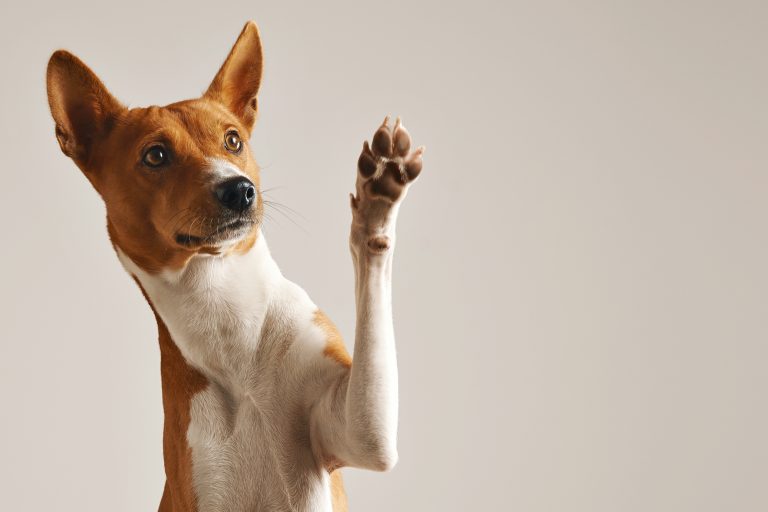 During the Covid shut-downs, we regularly posted ideas to do with your dog at home.  This article is about using every-day tasks to get calm behavior without spending any extra time in "formal" training sessions.
Train better behavior in 3 easy steps:
The steps:
Get it: Start by getting your dog to offer the behavior.  We'll offer suggestions for starting each behavior.
Mark it: The moment—the instant—your dog has performed the behavior, mark it with "yes" or "good" in a neutral tone of voice.  Don't sound overly excited – just calmly mark the moment that is about to receive reinforcement.
Reward/Reinforce it: After you mark the behavior, reinforce it:

With a food treat … or
With something else reinforcing

Example: Mark your dog when s/he sits by the door and open the door to the yard.
Environmental Training:  Environmental training is teaching your dog to offer behaviors based on your every-day interaction.  Here are two examples of easy-to-achieve behaviors.
Sit for Dinner: 
Get it: Hold your dog's dish close to your body about waist high and stand still.  Wait for your dog to sit.
Mark it: The instant your dog's rear hits the floor, mark with "yes" or "good" then
Reinforce it: Put your dog's dish on the floor and let him eat in peace.
Watch for:  If your dog jumps up while you're holding the dish, utter a calm "Unh" and turn away.  Turn back and repeat as above.  Otherwise ignore undesirable behavior and be ready to mark the one you want. 
Sit at the Door:
Get it: Wait by the door with your dog and look at him/her with a neutral expression.  Just wait.
Mark it: The moment your dog sits, say "yes" or "good."
Reinforce it: Then open the door and let your dog out
Watch for:  If your dog jumps up on the door, calmly say "unh" and move away a foot or two.  Then return to the door and repeat above.
This was originally published as "All Dogs Alchemy":  Ideas to help get through the Covid quarantine.