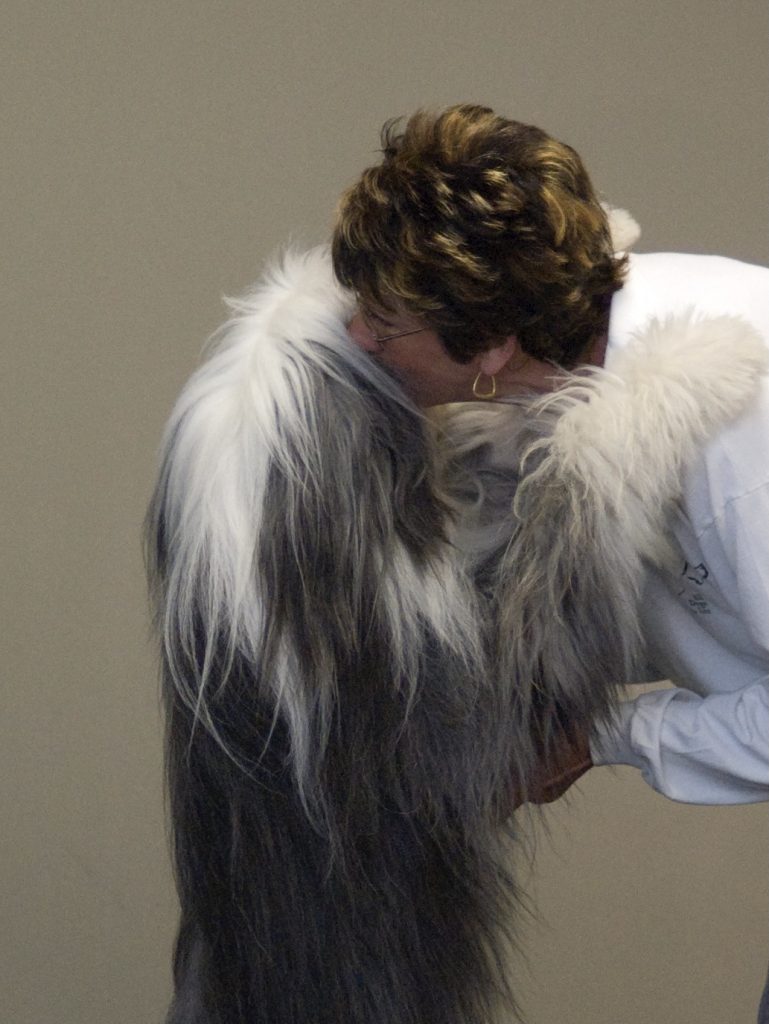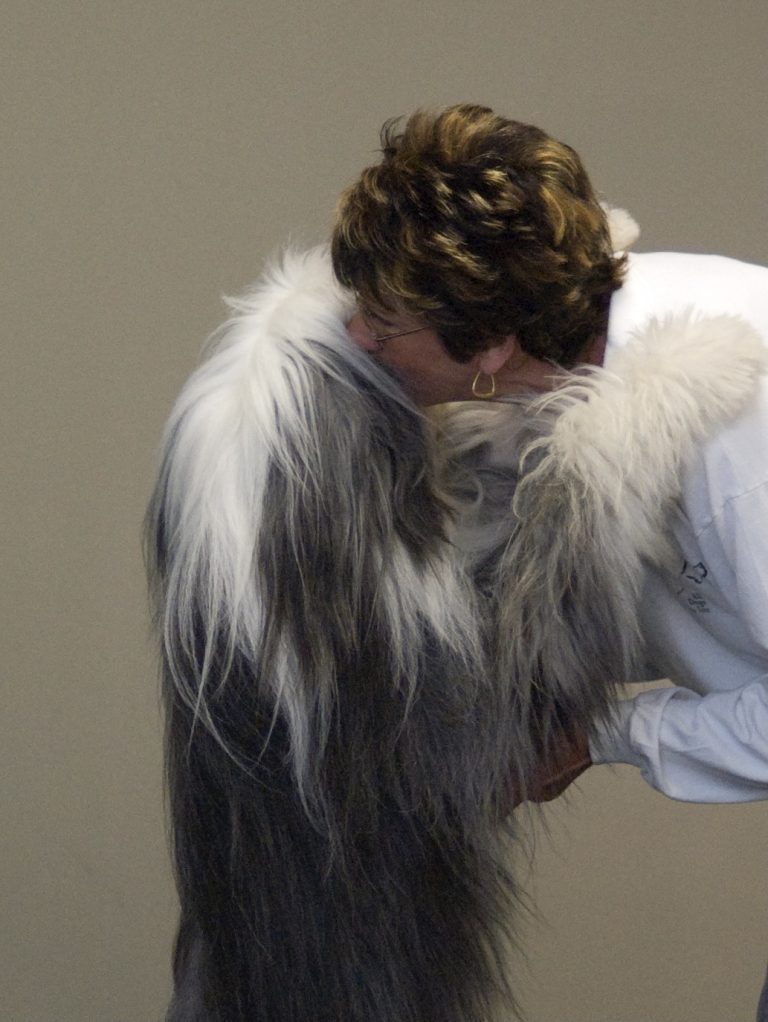 I am a dog nut.  I think I have always been nutty about dogs—even when I was in Grammar School.  I grew up pre-busing when we walked to school.  (My dad used to tell us how easy we had it. in his day they "walked two miles barefoot in the snow, uphill both ways.")  
In my much easier, short two-block walk to school, I often picked up stray animals and brought them with me. Miss Penney, my first grade teacher, let me bring the dog or cat into the classroom.  I don't recall what happened after that, but I suspect Miss Lyons, our Principal, located the probably frantic owners from whose yard I had "rescued" their pet.
When I was nine, new neighbors, the MacLeods, moved in next door to us.  They had two dogs, Shannon, a nine-year-old Irish Setter, and Brandy, a cantankerous (read "nasty") cocker spaniel about the same age.  Shannon and I became fast friends.  I loved visiting Mrs. MacLeod, who let me take Shannon to the school playground and play with her.  She was beautifully trained both on- and off-leash, which was my first experience with the value of having a well-trained dog.   We remained friends until Shannon died my Freshman year of college when we were both 17.
In retrospect, my parents shouldn't have been surprised by my chosen career—although I doubt there are very many parents whose vision for their child's future is to be a dog trainer rather than a lawyer, doctor, teacher, firefighter or astronaut.  I know my parents had no clue what lay beyond college for their youngest child.  After all, my siblings were a book editor, a lawyer and an architect.  And then there was me … a dog trainer, teacher of dog training and dog trainers.
Dogs have been, and are the center of my life's work, and play an immeasurable role in both my personal and professional lives.  I met my first husband walking dogs in Riverside Park in New York City.  He had a mastiff and I had a rescue mixed breed.  I met my second husband when he and his dog enrolled in my dog training classes.
Friends I've had for 30 or more years started out as my students, and many have become valued colleagues in our shared profession.  But above all else, I am nutty about the dogs that have shared my home and my life.  As I write this, Larry, my Chinook, is curled up on the couch next to me, and Brio, my Basset Fauve is napping at my feet.  
Larry was my emotional buddy and treasured companion when my husband, Skip, passed away nearly two years ago—although it still feels like yesterday.  Brio, who has been with me for less than a year—but what a year it's been—makes me laugh out loud with his antics.  Larry is far more serious, and the two of them keep me from wallowing in self-pity and losing interest in life—especially over the last year of Covid-related isolation.
I have known people over the years who don't understand us dog nuts.  One friend sheepishly admitted to me that she used to find it weird how much our All Dogs Gym clientele doted on their dogs.  She frankly thought it was ridiculous.  And then she and her family got their first dog—and she instantly understood.  The emotional bond we share is impossible to explain to someone who hasn't experienced it.  But the moment they connect with a dog, they get it.
Being a dog nut is a great way to go through life—sharing my life with dogs, and sharing my knowledge about them to promote greater understanding and respect for how wonderful they are.  They truly are.  I'm very happy being a dog nut.