If you ask your dog, here's what he or she wants for the new year.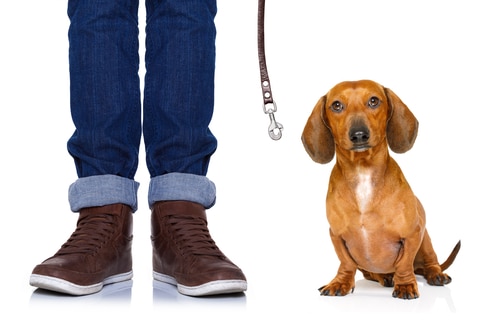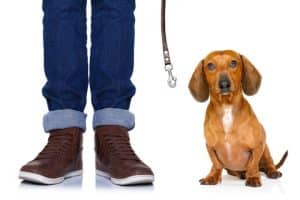 Chances are your holiday shopping included a toy, a coat or sweater, something to chew or a tasty treat for your dog.  Not to diminish the enjoyment a dog gets from a new squeaky toy or chew-something, if you were to ask your dog what he or she wants most, the answer would be "more time doing something with you!"  Not just watching TV while your dog sleeps next to you but doing something together that enhances your connection and your bond.  Something fun!
So if you're making New Year's resolutions, here's something you can resolve to do with your dog  that he or she will enjoy for months and years to come, that will benefit you, too:  Spend time together enjoying an activity you both like, participate together in a dog sport, enroll in a class that teaches new skills and behaviors, practice already-learned skills to enhance your dog's responsiveness and manners, go skijoring or hiking with your dog (both of you well-dressed and prepared for the elements), or enjoy any of the many different dog sports and activities designed to enhance your relationship and mutual enjoyment.
Personally, my dogs and I love scentwork in which the dog finds hidden objects with specific scents.  Larry, my Chinook, and I have been doing this for six years.  I started Brio, my Basset Fauve de Bretagne in scentwork when he was about four months old.  As a hound, Brio of course loves the opportunity to use his strongest sense—olfaction—and get "paid" for it with a treat.  Scentwork is easy on the handler, too, since the dog is doing all the work, seeking out the "hides" within a prescribed area, indicating where the scented object is hidden, and getting rewarded for it.
Another dog sport that Larry and I enjoyed together is dog agility.  It is more physically active than scentwork, with the handler guiding the dog around a course of obstacles to jump hurdles, run through tunnels, over an A-frame, negotiate a seesaw and more.   In addition to giving the dog a wonderful outlet for his/her physical energy, agility creates great teamwork and bonding between handler and dog.
My trainers and I are continuously looking for new ways for dogs and owners to engage together, enjoying activities that appeal to both ends of the leash.  We are starting 2023 with a brand-new program that you and your dog can do together.  Check out classes in your area to see if they any of these, or other sports, of course making sure that the training approach is one that uses positive reinforcement without punishment.   Whether or not you participate in a sport, give your dog the gift of time doing something together with you for the new year and all year long.